Pharma Franchise Company In Indore
Pharma Franchise Company In Indore – Are you looking for a reliable business opportunity in the pharma sector? Well, success and profits always depend on the path that you will choose. Therefore, choose Fortune Labs as your business partner to achieve great success and significant profits in the pharmaceutical sector. Fortune Labs is the best & leading Pharma Franchise Company in Indore. Also, the company is offering a great business opportunity through our pharma franchise service in Indore on a monopoly basis to all business seekers & pharma professionals.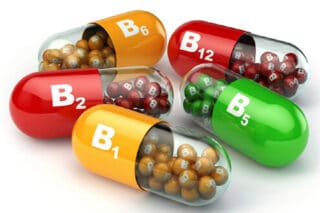 At Fortune Labs, we manufacture, develop, & market the best quality pharma products & medicines for the treatment of different diseases. Additionally, we also understand the needs of people and specifically manufacture products as per their demands. Thus, here's your chance to become the sole entrepreneur with the help of our amazing business opportunities in Indore. With us, you will also be able to get a wide range of pharma products in different segments that are highly effective & safe for consumer use.
Moreover, the market reputation of our company in the Pharma Industry is growing with time. Therefore, we have become an ideal choice for our associates and franchise partners in Indore. For more information regarding our products and services, feel free to call us at +91 86900 00096, or you can email us at fortunelabs9@gmail.com.

Leading Pharma Franchise Company in Indore | Fortune Labs
Fortune Labs is the leading and fastest-growing pharma franchise firm in Indore. Also, all the major factors that are relevant to promoting & manage the market activities of all fields are always taken into account. In this particular industry, our company has several years of experience. We are also familiar with the right approaches and strategies to move a company towards great success. Our company has hired the best workers and the most effective team member to formulate the best pharma solutions.
For each process, we have made different sections, so that no problem can occur. To offer high efficiency and performance within a limited time frame, our company has set up an advanced manufacturing unit. Here are some great features of our pharma company:
We have GMP and WHO-certified manufacturing units.
Our company offers a wide pharma product range.
On-time delivery of all the products without any delay.
Cutting-edge technology and the latest machinery to meet the rising demands of people.
Supported by professional and experienced team members.
All pharma products and medicines are available at reasonable prices.
So, these are some major reasons that make Fortune Labs the best choice for the pharma franchise seekers in Indore. We ensure great success for our associates and franchise partners in the pharma industry and promise them profitable returns. Anyone who partners up with Fortune Labs will be able to enjoy all the promotional and marketing benefits for the growth and expansion of the pharma market in Indore.
Pharma Product Range Offered by us for Pharma Franchise Business in Indore
Fortune Labs is a technology-driven pharmaceutical company that manufactures pharma products in different health segments and has become the Best Pharma Franchise Company in Indore. We manufacture highly complex, patient-friendly, and most effective pharma products and medicines using our modern manufacturing units and leveraging in-depth knowledge. Also, our reliable quality control and quality assurance department help us in preserving the superior quality of our pharma products. Pharma product range that we offer to our associates for Pharma Franchise in Indore:
Tablets,
Drops,
Injectables,
Capsules,
Liquids,
Creams,
Dry Syrups,
Ayurvedic and herbal range,
Ointments,
Syrups, etc.
At Fortune Labs, we manufacture pharma products and medicines in different dosage forms including solid, semi-solid, and liquid. Also, you can choose any specific segment for your pharma Franchise business in Indore. So, partner up with the best and leading PCD Pharma Franchise Firm in Indore to set up a successful and profitable business in the pharma sector.
Why Choose Fortune Labs as a Pharma Franchise Company in Indore?
At Fortune Labs, we offer exclusive pharma franchise services to our clients and associates. Our company makes sure that our franchise partners get the best-ever experience, therefore, we are considered the Best PCD Pharma Franchise Company in Indore. In addition to this, our pharma company is well known for its transparent dealings, high-end infrastructure, and several other features too. Some great features of our Leading PCD Pharma Franchise Firm in Indore:
At Fortune Labs, we have a team of highly experienced & skilled workers.
Additionally, we also have a separate quality control department to prevent any kind of error.
Moreover, we have fully integrated manufacturing units to achieve maximum efficiency.
Our company also has large warehouses to make sure that product stock is available at all times.
Apart from these, our latest manufacturing units are capable of formulating innovative drug formulations to cure serious health conditions. And if you are looking for a reliable pharmaceutical company for the pharma franchise business, then partner up with the Top PCD Pharma Franchise Company in Indore – Fortune Labs.

Contact Details
Company Name – Fortune Labs
Contact Number – +91 86900 00096
Email Address – fortunelabs9@gmail.com
Registered Address – SCF – 258, 1st Floor, Sector – 16, Panchkula, Haryana, India