Showing all 5 results
Herbal PCD Company | Herbal PCD Franchise in India
Herbal PCD Company – Determined for the Global Wellness of the Ayurvedic Herbal Industry in India, Fortune Labs is here providing the best range of natural products and medicines. We are considered to be the Growing Herbal PCD Company in India that is transferring the rich ayurvedic heritage into modern world-class Health Care & Personal Care products. Our company is serving its customers with the right quality of products which are chemical-free at the most reasonable prices. Fortune Labs is here contributing PCD Franchise Services to our new generation who is looking for genuine business opportunities.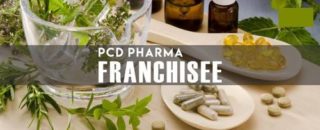 The Ayurvedic Herbal Medicinal Solutions offered by Fortune Labs are the best solution to get rid of any kind of health disease. All our herbal medicines are comprehensive and free from toxins and thus, do not cause any side effects to your body. Fortune Labs is targeting the whole ayurvedic industry in India by bringing the most exclusive products as per the needs and the requirements of our customers. Thus, our name comes under the most recommended Ayurvedic Herbal PCD Company in India. You can contact us now if you are looking for Franchise ownership for the Ayurvedic Herbal PCD Company. For more information call us now on 9875988030 or write to us at gm.fortunelabs@gmail.com.
Contact Fortune Labs for the Herbal Medicine Franchise Distribution in India
Fortune Labs is a well-off name in the field of Ayurveda with all the medicines approved by the Ministry of AYUSH. We are here offering genuine business opportunities to all the young, dynamic, and hardworking individuals and distributing companies to be a part of our Herbal Products Distributing Business in India. Thus, we are working genuinely by expanding our PCD Franchise services on a monopoly basis. You can contact Fortune Labs at any point for Herbal PCD Company and get the marketing rights assigned in your own territory.
So, this will help our franchise distributors to work more efficiently without any worry of infiltration from other territories. In addition to our marketing cum distribution franchise rights, Fortune Labs is also providing the marketing and promotional inputs in the Ayurvedic market to promote the medicinal range efficiently. That makes on the top of the chart of herbal PCD Company.
Know More About Ayurveda
Ayurvedic medicines (or Ayurveda) are the oldest form of the whole-body healing system. This medicinal institute was first founded in the Indian Subcontinent about 3000 years ago. This system is completely based upon the belief in the proper health and wellness of a person by maintaining the balance between the mind, body, and soul. Moreover, the main focus of Ayurvedic Herbal Medicine is to promote good health by curing every disease of its root cause. In the United States, Ayurvedic Medicines are considered to be the form of complementary and alternative medicine (CAM).
Appreciated Range of Herbal Medicines by Fortune Labs in India
With the advancement in our technology-based machines and equipment, Fortune Labs is able to evolve the best Herbal Range in India. Our Company is using the best-treating agents that will cure all your health issues such as Diabetes, High blood pressure, Cleansing the body, Minimizes Inflammation, Helps Cure Insomnia, Weight Loss, Skin issues, etc. We have a special range of herbal products and medicines for the PCD Pharma Franchise in India. All these medicines are developed with the perfect amalgamation of using 5000 years old ancient sciences and the latest technologies. Each and every Herbal Product formulating in our company are kept at standard quality and good research work is done beforehand. Fortune Labs have a well-strategized and managed to distribute network all over India which is helping us to expand the best Ayurvedic franchise opportunities. That's why Fortune Labs is the best herbal PCD Company in India.
Working with Fortune Labs for Herbal PCD Company Franchise is quite simple to understand. We are a company with good turnover and several new associates trust the services offered by us. Fortune Labs is excelling in the ayurvedic market and the annual growth of our company is increasing every year. You can contact us for the widest Herbal Product Range across the nation. The vacant locations for Herbal PCD Franchise Opportunity by Fortune Labs are filling very fast due to our brand recognition and the advantages we offer to our franchise associates.
Our continuous effort has made it possible for our company to reach out to the maximum states in India for franchise orders. So, contact us for the timely deliveries of the herbal products by Fortune Labs as we are connected to the wider transportation network. You will get the products with high-quality standards with its approval from the ISO, WHO, and GMP authorities.'
So, for the constant growth and genuine low-priced Herbal Franchise Opportunities, give us a call on 9875988030 or contact us on the details given below.
Most searched keywords
Ayurvedic PCD franchise companies in India
Top PCD franchise companies in India
Ayurvedic PCD pharma franchise
Ayurvedic & herbal PCD pharma franchise
Contact Details
Name – Fortune Labs
Address – S.C.F 258, 1st Floor, Sec-16 Panchkula
Phone No. –  9875988030