Showing 1–12 of 14 results
Derma PCD Franchise Company – There are diverse Derma Pharma Companies in the Indian Market that are manufacturing numerous numbers of derma products and medicines to fulfill the speedily rising mandate of the market. Fortune Labs is in prominence as the leading Derma PCD Franchise Company. Therefore, our company is formulating with a range of derma efficient products and medicines for the PCD Franchise Business.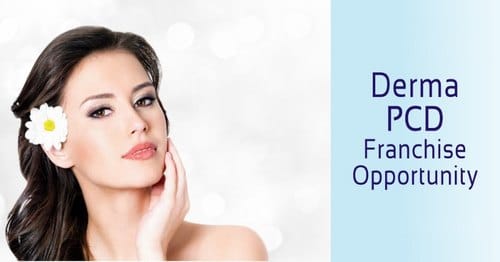 Presently, the expertise at Fortune Lab is delivering exceptional development to prepare all the faultless products for derma care across PAN India. Furthermore, we are offering reliable PCD Franchise Prospects for the trade-in derma products range.
Our associates will get a chance to have a derma franchise business in every state and every district of India depending upon their requirements. Our authentic business deals will assist you to develop a strong grip for yourself in the derma business. Thus, we work through the following quality, efficiency, and authentic advertising approach for better formulations. For further details regarding Derma PCD Franchise Company, give a call on the number 098759 88030.
What did Fortune Labs offer to the Derma Franchise Associates across PAN India?
Fortune Labs manufactures effective drugs in the derma segment across PAN India with numerous development prospects in the market. We have a squad that works under advanced concern and smart compounding for the worth verification of derma products prepare in our unit. Therefore, this makes us the most consistent name for Derma Pharma Franchise in India.
We value all the people who are associates with us and thus, we formulate the quality products and facilities in the genuine period. There are numerous trade benefits that you can get on joining with our business for Derma PCD Franchise in India, such as –
Extensive Derma Product Variety– As per the mandate of the derma market, we manufacture worthy changes derma range. Our expertise keeps on adding up mandatory derma products in our already accessible portfolio.
Delivery and Exceptional Franchise Rights –Fortune Labs benefits in cutting down the market rivalry by formulating efficient distributing and franchise rights.
Promotional Support Without Any Further Charges–Good promotional tackle plays a significant responsibility for all the PCD franchise holders. You can hold decent market domination by using the precise promotional tool by us.
Efficient Quality of Derma Products for PCD Franchise
Fortune Labs has an extensive derma product range which benefits in curing all the derma problems among people. Our efficient manufacturing units are extensively acknowledged for manufacturing the best quality in the derma choice in PAN India with the assistance of highly developed expertise and types of equipment.
The precise amount of raw resources is used by our company to formulate the derma Pharma products and medicine and then these are stored in the spacious, unpolluted warehousing components. Our business always guarantees the quality of the medicines formulating in our component.
Below mentioned is the list of products we deliver:
Allegratune 120
Allegratune 180
Deflatune
Forketazole
Formupe
Fortasone
Ioditune
Itofor-100
Itofor-200
Levotune-5
Lulifor
Scabifor
Scabifor Soap
Terbifor
Why Fortune Labs is considered the renowned
Derma Range PCD Company

?

The PCD Franchise prospects in our company are assisting many associates across PAN India to get the superlative facilities in the Derma Market. We are linked with over 250+ connections across PAN India for the Derma Franchise business. You can associate with us to enjoy the franchise business rights of manufacturing in the derma variety formulated.

On associating with our business you will be capable to get the best variety of derma medicines and products which are manufactured under the guidelines of ISO, GMP, WHO, and DCGI unit. All the prominent dermatologists and doctors across PAN India recommend the derma products from which we originate. Furthermore, on attaining the sales objective, one can get a decent amount of incentives and revenue margins.

This demonstrates that our franchise prospects work ethically for attaining the quality of the products and offers the best derma franchise prospects in the persistently varying market across PAN India. Therefore, opt for the best derma franchise business deals.
Most Searched Keywords
Best derma franchise company in India
Derma PCD pharma franchise company
Best derma PCD company in India
PCD franchise of dermatology range
Derma PCD franchise company in India
Name: Fortune Labs
Address: SCF 258, First Floor, Sector 16, Panchkula, Haryana 134109
Phone No.: 09875988030