EYE DROPS
Showing all 3 results
In these recent years, there is a huge increase in the demand ophthalmic industry. Also, if you are looking for the best Eye Drops  Company, then you are at the best destination. We know there are many companies that are offering the best eye drops but Fortune Labs is different due to many reasons. You must check if the company is WHO and DCGI approved.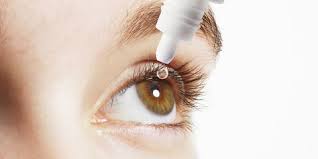 Fortune Labs is the company that is offering the best range of eye drops. Also, the company is committed to offering the best products to its clients. With the help of the latest formulations, Fortune Labs is providing high-quality eye drops that have great efficacy and are safe for the eyes.  Call us at 9875988030 or you can email us at sales.fortunelabs@gmail.com or gm.fortunelabs@gmail.com
Eye Drops – Introduction and Details
Eye drops are basically a saline solution that helps the eye to lubricate itself or it is a substitute for tears. Eye drops are mostly medicated as they are used as medicine to treat certain issues of the eyes. Therefore, Eye drops include steroids, beta receptor blockers,  sympathomimetics, parasympathomimetics, parasympatholytics, NSAIDs, antibiotics, antifungals, or topical anesthetics.
All of these above mentioned are present in eye drops according to the needs and requirements of the patient. As we have already mentioned above, eyedrops can be medicated as well as non-medicated. Hence, to have clarity in these categories, we are introducing you to the type of Eye drops.
Types of Eye Drops
There are majorly 2 types of categories in which eye drops are differentiated. But there are further subcategories in which these eye drops fall:
Rinse Eye Drops
These rinse eye drops are free from any kind of medication. As they are free from drugs, these eyedrops have been used as lubricating drops or tear substitution.
Medicinal Based Eye Drops
This type of eye drop contains drugs that are basically used to treat certain eye diseases. We are mentioning those eyedrops in the list below:
Eye drops for dry eyes
Steroids Eye drops
Antibiotic Eye drops
Glaucoma
Eyedrops for Allergies
Eye Drops for pink eyes
Mydriatic eye drops
Side Effects of Eyedrops
There are no such side effects of eye drops when used as a lubricator or a tear substitute. Also, when used for medical purposes than it can cause a little bit of stinging. It is quite common to feel the stinging sensations but if it persists then it is important to seek a doctor.
Best
Eye Drops PCD Franchise Company

– Fortune Labs

Fortune Labs is one of the leading manufacturers of eye drops and is the top-notch Eye Drops PCD Company. Moreover, the firm, Fortune Labs provides the best range of eye drops in all the categories. Also, the team of Fortune labs is highly qualified and hence has extensive and prominent experience in this pharmaceutical industry.

One of the most authentic names in the pharmaceutical industry, Fortune Labs is providing the most ethical products that make it the leading eye drop PCD franchise company in the industry. The teams we have in our company test all the products before sending them to the market. We are manufacturing a wide range of products that include eye drops as well.

As we have already mentioned above, Fortune Labs Formulate high-grade eye drops that are very effective for everyone's eye health. The main feature of eye drops formulated by Fortune Labs is that it is available at a very low cost.
Aspects of Fortune Labs Being the best Eye Drops PCD company!
The company is offering the best range of eye drops at a very genuine rate, and that makes us the leading PCD company for Eye Drops. Also, products other than eye drops are further of the best quality. Hence, these are the factors that make it the best Eye Drops PCD Company:
We use the latest technology to manufacture Eye Drops and all other products.
Also, we provide high-grade eye drops at very genuine and pocket-friendly prices.
We moreover are offering the best PCD Franchise opportunities all over India.
The Business Opportunities we are providing are the best in the country.
Also, we provide the best packaging services for eye drops.
Moreover, Fortune Labs offers the fastest delivery in the whole country.
Our Best Eye Drops
This is the range of eye drops we are manufacturing  in our company:
Forfloxacin
Forkulwords
For tears
Most Searched Keywords
Eye drops for PCD Franchise business
PCD pharma franchise for eye drops
Eye Drops Manufacturer in India
Eye drops PCD franchise company in India
Best eye drops manufacturer PCD pharma 
Contact Details
Name – Fortune Labs
Call at – 9875988030
Address – S.C.F 2581st Floor, Sec-16 Panchkula
Email Id – sales.fortunelabs@gmail.com or gm.fortunelabs@gmail.com