PAEDIATRIC RANGE
Showing 1–12 of 17 results
PAEDIATRIC Medicine PCD Company | PAEDIATRIC Products Franchise
Paediatric medicine PCD Company – If you are planning to initiate a Paediatric medicine PCD Company then Fortune Labs will be the best option for you in India. Many PCD companies are offering PCD Prospects but Fortune Labs always tops the list under the Paediatric Range.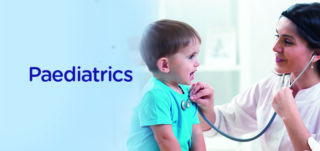 We offer efficient products which are high in prominence in the market. Our company formulates an extensive variety of Products i.e., Drops, Syrups, Capsules, Etc. We invite the entire pharmaceutical entrepreneur who is looking for a Paediatric medicine PCD Company.
Pharma Franchisee India is going to help you to find a reliable Paediatric medicine PCD Company. So, scroll thoroughly to understand the perks of Paediatric PCD Company. For further information do call us at the number +91-9875988030 or mail us at gm.fortunelabs@gmail.com
Quality is the Priority at Fortune Labs
We "Fortune Labs" manufacture in the pharmaceutical range & this is the sole segment that requires to be taken care of the most. The efficiency of each & every product is perfect we never negotiation with the quality. We stick to firm international principles laid down by the Indian Medical Association.
Below mentioned are the guidelines that we follow for our esteemed customers and associates for Paediatric medicine PCD Company:
Perfect packaging stuff is used to avert infectivity and spoilage.
Since we are manufacturing products in large numbers so we have maintained a large warehouse
The types of equipment and machinery are checked from time to time by the mechanical expert.
For the reasonably priced products, we arranged to manufacture products that fall under your budget.
Above mentioned points will be beneficial regarding Paediatric Range.
What Prospects Falls under Paediatric medicine PCD Company?
Fortune Labs delivers efficient quality & marketing assistance to its partners. It is significant for us to make sure that our partners develop rapidly in the pharmaceutical market. Paediatric range PCD medicines go through many factors then we deliver the product to the customers.
ISO 9001:2008
World Health Organization (WHO)
Good Manufacturing Products (GMP)
Drug Controller General of India (DCGI)
Products Offered Under Paediatric Medicine
Our formulated products attempt to treat health timely & effectively. Small components make a massive difference. Our molecules are very helpful and deprived of side effects. We are dedicated to precautionary or remedial dealings. The formulation process will be done under severe surveillance of the quality control team.
The list of medicines formulated under the Paediatric range are as follows:
FORAXIME – 50
FORAXIME – CV
FORCAST – DT
FORDOXIME 50
FORDOXIME – CV
FORLIC – DS
FORLOX SYRUP
FORSETRON DROP
FORVIT – D
FORZICAL SYRUP
MEFTUNE – P, Etc.
Paediatric Products are high in prominence nowadays. People want to opt for the efficient, reasonably priced range of drugs. Our products are efficient in quality and came into force deprived of any side effects. PCD business is massive and has a bright future for development as mentioned earlier.
Perks of opting for Paediatric medicine PCD Business are as follows:
Minimal investment which indicates the number of investors will below
PCD business offers a decent money-making profit. With an increase in the selling part then the money-making part will automatically be increased.
This business in the pharmaceutical sector allows you to function separately in your metropolis.
Free of cost advertisement as the PCD business serves you with the promotional endorsement.
Why you should invest your money in Fortune Labs?
Fortune Labs is one of the most consistent names owing to the moral business prospect that it provides to all its acquaintances. We provide genuine business deals with total precision. Our company has a good market occurrence and huge client base which is grand for our business associates. Our efficient range of reasonably priced medicines which are unsurpassed for the pharma franchise business as more and more people could get the products.
Reasons for investing in Paediatric medicine PCD Company are mentioned below:
Fortune Labs guarantees to offer efficient products with striking packaging, this ensures the good lifespan of products.
Products are kept in the Germ-free zone after manufacturing.
The company provides decent incentives to the partners who complete the yearly targets.
Products are manufactured under the standard of DCGI
Our company make sure to deliver products timely across the nation
This company concentrates on improving up-to-date products regularly as per the market necessities.
All the links will be updated with the up-to-date initiation and growth of the corporation through the website.
Contact Details
Name – Fortune Labs
Address – S.C.F 258, 1st Floor, Sec-16 Panchkula
Phone No. – 9875988030
Frequently Asked Questions (FAQ)
Q – Which company is the most reliable Paediatric product PCD Company in India?
A – Fortune Labs is the most reliable Paediatric product PCD Company in India.
Q – Is paediatric range ISO-certified?
A – Yes, all the products are ISO-certified.
Most Searched Keywords