Pharma Franchise Company In Chandigarh
Pharma Franchise Company In Chandigarh – Welcome to Fortune Labs, we are the leading and well-known Pharma Franchise Company In Chandigarh. Fortune Labs focuses on the services. Moreover, the aim is to provide the highest quality products and the best medicine range. As we all know, In India, the pharma sector given the biggest contribution so one can see how much better is to invest in the Indian Pharma sector, it is the most important sector. Fortune Labs is a Chandigarh-based company and our company is ISO marked Top Pharma Franchise Company In Chandigarh.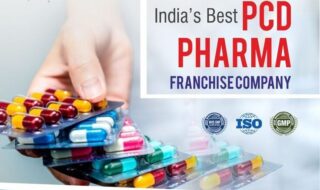 We offer a wide range of pharmaceutical products which includes syrups, tablets, capsules, soft gels, dry syrup, hair oil, injections of dry and liquid, sachet, and many more products they offer at the best prices. Our company follows all the guidelines and is focused on providing top quality and affordable products. If you are interested in our products and services then contact the Fortune Labs, we are counted as the most trusted and demanded companies in the pharmaceutical sector. Here are the contact details of Fortune Labs +91 86900 0009 and fortunelabs9@gmail.com; mynk2396@gmail.com.
The demand for the Pharmaceutical Products:
As we all know, India is the third-largest manufacturer and one of the biggest markets in the Asia-Pacific region for pharmaceutical products in the world. The demand for pharmaceutical products is rising along with pharma franchises being the key that made pharma companies so successful. In this world, India is the largest provider of generic drugs. Indian Pharmaceutical sector supplies 50% of drugs according to the demand and 40% of generic demand in the US. Moreover, 25% of all medicine in the UK. More than 3,000 drug companies and 10,500 manufacturing units in the domestic pharmaceutical industry.
Reasons which will make your trust in Fortune Labs products are:
Unique Monopoly rights
Fortune Labs also provide promotional tools for sales support
Best Quality assured products
Low investment
Genuine rates for products
GMP-WHO Certified products
Open PCD Franchise Opportunity
Certification Acquired by Fortune Labs:
The scope of pharma products is a wide range, Fortune Labs has 10+ certificates such as WHO, ISO, GCLP, GMP, NABL, and many more. Following are the certificates are given and these certificates help in various types that are:
Improve Quality of Products
Help in building more good networks
Apart from this, helps in making Environment -friendly Products
With organization strengthen the network
Fast development in products
How people can start their own Pharma Business:
If anyone can start his own manufacturing pharma franchise business in India then needs a high amount of cost along with profound knowledge of medicines as well as rich experience in the pharmaceutical sector. Also, that person needs and gets several certifications as well as licenses from the concerned authorities. On the other hand, if you want to start a Pharma Franchise business then the story is unique. In pharma, it is the profitable as well as the easiest type of business. If you are thinking to start a new business then Fortune Labs also gives the great opportunities and helps you to start a new business.
Some Information about Chandigarh:
Chandigarh is a beautiful city and it is the capital of the northern Indian states of Punjab as well as Haryana. Chandigarh was designed by the Swiss-French modernist architect, Le Corbusier. It is popularly famous for its greenery and clean roads. This is the best, and happiest city in India. It is known for its natural beauty, heritage, wildlife, as well as civilization. The estimated population of Chandigarh in 2022 is 1,191,000, a 1.88% increase from 2021.
In Chandigarh, there are several Pharmaceutical Companies that provide the best products but Fortune Labs is also one of the best Chandigarh-based companies that deliver top-class pharma products at very reasonable prices. You have the great opportunity to choose Fortune Labs for the best services and products as per your need and requirement. For more information, you get then contact us.
PCD Pharma Franchise Opportunity Provided by Fortune Labs:
Fortune Labs is already a top and best Pharmaceutical company and our team are 24×7 hours ready to provide an excellent product service.
50+ Advertising Support Tools
Delivery on Demand Time
Complete support from Fortune Labs Team
Quality assured products in one flow
Important (FAQs):
Ques 1. Which is the best pharma franchise company in Chandigarh?
Ans. Fortune Labs is the top and Best Pharma Franchise Company In Chandigarh.
Ques 2. Which Pharma Franchise is best in Chandigarh?
Ans. Fortune Labs is counted as one of the Top 10 Pharma Franchise Companies In India, Chandigarh.
Contact Details of Fortune Labs:
Company Name – Fortune Labs
Contact Number – +91 86900 00096
Registered Address – SCF – 258, 1st Floor, Sector – 16, Panchkula, Haryana, India
Email Address – fortunelabs9@gmail.com; mynk2396@gmail.com
Top Related Searches: