Pharma Franchise Company in Visakhapatnam
Pharma Franchise Company in Visakhapatnam – Fortune Labs is a very reputed brand name in the Pharma Industry as it provides unmatched services. Additionally, the company is striving hard to grow its presence across the city. Also, Fortune Labs is ISO-certified and it is dealing in the Pharma Franchise Business in Visakhapatnam. It is further associated with a group of skilled experts who are committed to providing the highest quality allopathic medicines. We are delivering all the medicines on time and also we are one of the top PCD Pharma Companies in Visakhapatnam.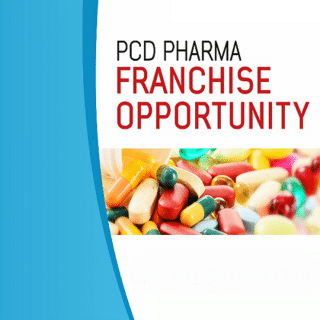 Fortune Labs has eminent & state-of-the-art production facilities linked with WHO & GMP bases. Additionally, our products have a license from DCGI as well as FSSAI that makes us the most reputed Pharma Franchise Company in Visakhapatnam. Fortune Labs strictly follows quality standards and gives the best marketing support for our products' distribution across the market. Moreover, with all the efforts from our team, we are aiming to maintain our products' level & quality. With a market such as Visakhapatnam, we are providing opportunities for people of the city to associate with us.
They can further do it through PCD Pharma Franchise and be a part of a successful venture with our company's product. So, to become a business associate of the top Pharma Franchise Company and start a successful Pharma Business in Visakhapatnam, don't miss out on this opportunity and associate yourself with us. You can do so by giving us a call at +91 86900 00096. Apart from this, you can also mail us at fortunelabs9@gmail.com; or mynk2396@gmail.com.

Eligibility Criteria to Become Pharma Franchise Partner at Fortune Labs
Well, if you have an interest in the Pharma Franchise Business Deals in Visakhapatnam, then you should look forward to the following Terms & Conditions by Fortune Labs –
First of all, the interested person who wants to become our PCD Franchise Partner should have a minimum of 3 – 5 years of experience with a Pharma Company.

Secondly, the wholesalers, distributors, retailers, & pharma representatives may apply for our PCD Pharma Franchise Plans in Visakhapatnam.

Thirdly, you should also be in the contact with a minimum of 5 – 6 doctors with a positive practicing career.

Additionally, you should also be ready for an investment of nearly 3 – 5 lacs. The more you'll invest the better profit you will get.

Lastly, you need to have your own Drug License as well as a Tax Identification Number.
For more such information regarding PCD Pharma Franchise Business, you may directly call us at Fortune Labs.
Exceptional Ranges of Top-Quality Medicines offered by Pharma Franchise Company in Vishakhapatnam | Fortune Labs
Fortune Labs is thriving hard on its exceptional quality medicines with easy affordability and the company will maintain this quality in the future as well. We never ever compromise with our products' quality as the customers are the key to the business. If customers will be happy & satisfied, then it will give us an edge and that's what the prime aim of our firm is.
We are importing top-quality ingredients from the market via the best vendors in the sector. In addition to this, all our medicines are clinically tested and are totally safe to use for our consumers. With our extraordinary quality control system, we are making sure to give out the best products to our customers & associates. Now, let's have a look at these amazing medicinal ranges we are dealing in –
Ayurvedic Herbal Range

Analgesics

Anti-Malarial

Antibiotic

Premenstrual Syndrome Range

Dental Range

Paediatric Range

Gynae

Ortho Range

Gastro & PPI Range

Liver-Related Medicines

Anti-cough & Anti-Cold

Multi-Vitamins

Injectables

Derma Range

Ear Drops

UTI Range
This isn't the end of our product ranges as our firm is meeting the market demand with modern technology. With our R&D team, we are introducing new & unique molecules each year to the product list. In addition to this, we are also ensuring to add more formulations to expand our product ranges in every range.
Attractive Promotional Tools for Our Pharma Franchise Partners in Visakhapatnam
We treat all our associates as our own family and we really mean it. Additionally, we provide them with the best possible support so that they can start their own Pharma Franchise Business in Visakhapatnam. Moreover, it presents our partners an opportunity to excel in Pharma Business. Through Fortune Labs, we are giving out the best marketing & promotional tools across the market such as the following:
Pharma Medicines' Marketing Bag

Pharma Products' Promotional Literatures

List of Company's Product Ranges

Pharma Reminder Cards

Postal Envelopes

Small Gifts, Calendars, & Diaries

Pens & Writing Pads

Prescription Pad for Chemists & Doctors

Thanking Letter For Chemist & Doctors
Contact Details
Company Name – Fortune Labs
Contact Number – +91 86900 00096
Email Address – fortunelabs9@gmail.com; mynk2396@gmail.com
Registered Address – SCF – 258, 1st Floor, Sector – 16, Panchkula, Haryana, India