Pharma Franchise Company in Lucknow
Pharma Franchise Company in Lucknow – The Pharma Franchise is one such business model that offers several great business opportunities. By partnering up with a reliable and trustworthy pharma company, one can have a profitable and successful pharma business. Fortune Labs is an ISO-certified Pharma Company that is known for offering the best economic investment plans. Being the best and leading Pharma Franchise Company in Lucknow, we took the responsibility to offer superior quality pharma products.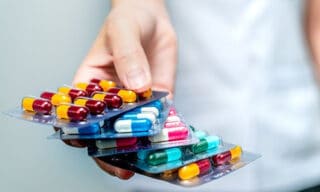 Fortune Labs is an expert in manufacturing quality assured pharma ranges with its high-tech manufacturing facilities. By becoming our franchise partners, you will get benefits from the monopoly rights and great holistic support. We also give special training programs to our franchise partners. Being an ISO-certified firm, our entire business comes under the legit guidelines of the government.
Also, Fortune Labs has a popular brand name in Lucknow. So, if you need any more information regarding our pharma products and services, feel free to call us at +91 8690000096, or email us at fortunelabs9@gmail.com.

Best Pharma Franchise Company in Lucknow | Fortune Labs
Choosing the right pharma company where you can get enough deals in Pharma Franchise is not an easy job. One must have a piece of great knowledge of all the essential aspects before entering the PCD Pharma Franchise business. Lucknow is a great place, where people are willing to invest in the Pharma sector and want to earn significant profits out of it.
We at Fortune Labs, follow all the strict guidelines issued by WHO and ISO for quality implementations. Choosing us as a pharma franchise company can help you to achieve high scores. Here are some of the benefits that our company offers for the Pharma Franchise business:
We offer an extensive range of pharma products and medicines.

Our company covers several medical segments like pediatric, orthopedic, generic medicine range, etc.

We also offer some promotional tools to our franchise partners that increase sales at a large-scale level.

Fortune Labs has a team of dedicated and talented professionals who have great knowledge about the Pharma sector.

The best thing about the company is the low investment, which allows several people to enter this particular field.
Pharma Product Range Offered by Fortune Labs in Lucknow
We at Fortune Labs offer an extensive range of pharmaceutical products that are highly effective and efficient. The main aim of our company is to provide the best quality pharma products in Lucknow and in other regions as well. Our team of experts helps us to manufacture innovative drug formulations to treat different health-related issues and problems.
Therefore, this makes us the most trusted pharma company among others. Also, our company is able to cover the widest pharma product range dealing with –
Antibiotic

Gastro & PPI Range

Ayurvedic Herbal Range

Analgesics

Premenstrual Syndrome Range

Gynae

Ortho Range

Liver-Related Medicines

Dental Range

Paediatric Range

Anti-cough & Anti-Cold

Derma Range

Ear Drops

Multi-Vitamins

Injectable

UTI Range
Pharma Franchise Business Opportunities in Lucknow
Several popular pharma companies in India are trying to expand their franchise services in different cities. Therefore, Fortune Labs is here with a wide range of pharmaceutical products that will help in a great business holding. Our company offers the best product quality with several great franchise benefits. Our team of experts is dedicated and has great knowledge about the franchise business growth in Lucknow.
As you know, Lucknow is the capital of Uttar Pradesh, therefore, it offers several great opportunities for the pharmaceutical business to grow. We work according to the demand in the market and offer new drug formulations regularly. Our company offers great benefits and opportunities to our franchise partners who are willing to provide great results in the Pharma market.
If someone contacts us for a pharma franchise in Lucknow will get full promotional support from us. Therefore, we are offering our franchise partners pens, visiting cards, brochures, gifts, etc. We at Fortune Labs have transparent dealing for all the pharma franchise partners in Lucknow.
Why Choose Fortune Labs as a Pharma Franchise Company in Lucknow?
Fortune Labs is the fastest-growing pharma company that offers high-quality pharma products. The company has always impressed its clients by offering an effective and innovative range of pharma products and medicines. We always make sure that our pharma products give good results to the clients. Our main aim is to offer a healthy life to the people, which made us the leading Pharma Franchise Company in Lucknow.
To meet the demands of the people, we have expanded our pharma franchise services all over Uttar Pradesh. We are offering a great opportunity for all business seekers who are looking to start their own business.
So, if you are looking for a reliable and trustworthy pharma franchise company to start your own business, then Fortune Labs is the best option for you.

Contact Details
Name – Fortune Labs
Address – SCF 258, First Floor, Sector 16, Panchkula, Haryana
Contact No – +91 8690000096