Pharma Franchise Company in Kolkata
Pharma Franchise Company in Kolkata – Fortune Labs is a popular name in the pharma industry. We are the fastest growing Pharma Franchise Company in Kolkata. Our pharma company is ready at all times to help our partners to set up their Pharma business in their favorite domain. We have introduced the excellent business opportunity of Pharma Franchise Company in Kolkata to provide someone a great exposure to establish his name in the field of the pharma sector. Fortune Labs opens for serious and enthusiast medical professionals to join us as our franchisee business partners.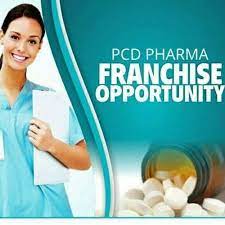 Being one of the top PCD Franchise firms in Kolkata, Fortune Labs is making continuous efforts to provide flawless and best medicine. Our company has ISO 9001:2015 certifications and has its own GMP as well as WHO-certified manufacturing units. Fortune Labs has introduced PCD Pharma Franchise in Kolkata along with wide medicinal & healthcare segments. These segments mainly include Tablets, Dry Syrup, Injections, Capsules, Powders, and a lot more. Our shaped products are DCGI-approved and formulated the best quality of raw ingredients & natural chemical extracts.
We Fortune Labs is popular in the pharmaceutical industry due to our backup support & unique benefits. It is further helping our pharma franchise partners to deepen their roots in this marketplace. If you are searching for the leading pharma business opportunities in Kolkata, then you should contact Fortune Labs now. Feel free to contact us at +91 86900 00096 or write to us at fortunelabs9@gmail.com or mynk2396@gmail.com to know more regarding the pharma franchise business.

Why Start PCD Pharma Franchise Business in Kolkata with Fortune Labs?
Kolkata is present in an eastern state of India – Kolkata and houses great opportunities for business aspirants. PCD Pharma Franchise has a great scope in the Pharmaceutical Market of Kolkata as it is densely populated. As a result, the scenario is Pharma Business is very impressive in this city. Various MNC Pharma Companies are showing their interest here to branch their business here. So, here are the reasons for you to invest in Kolkata for PCD Pharma Franchise:
The government has been expanding its hands to extend the number of hospitals and clinics. The number of medical professionals is increasing. This has helped us to create a good demand for pharma medicine & product ranges.

You'll get a great business here through Pharma Franchise Business as people are investing a lot in healthcare facilities. Additionally, they are getting conscious of their health which is further helping us to increase the demand anonymously.
The Pharma Franchise Business is expanding here vigorously and it's a good chance for you to start a business here. Kolkata has a great healthcare system and is further transforming with time. The PCD Pharma Franchise is bringing better business opportunities for everyone to own a Pharma Franchise Business in this city.
Perks of Associating with Pharma Franchise Company in Kolkata | Fortune Labs
Join hands with Fortune Labs and gain from our end the best business opportunity. In association with several other benefits, we'll supply you the top-quality drug ranges. We'll ensure that our business partners are performing well in this industry. For a successful PCD Franchise in Kolkata, associate with us now.
Low Invest Rate

– Low investment is required for this particular business sector. Also, you do not need to spend lots of expenditure in this business sector.

Good Career Peak

– Being a part of the pharma business, you'll have good knowledge of various other business sectors as well. Those further include wholesalers, retailers, and a lot of others. So, you should open a PCD Pharma Franchise Business here today itself.

Low-Risk Business

– Any business sector that contains a low investment rate is made up of lower business risk as well. Therefore, it does not consist of many risks so that you may invest in this business sector easily.
What are you waiting for? Join your hands with the topmost Pharma Franchise Company now and establish your business smoothly. Fortune Labs strives to provide the best healthcare products to the people of Kolkata and other parts of the country. Choose PCD Pharma Franchise in Kolkata.
Exclusive Product Range for Top Pharma Franchise in Kolkata
Fortune Labs delivers the exclusive range of medicine that is best in terms of quality. All the products are manufactured keeping in mind about its quality. Here given below is our product portfolio for PCD Pharma Franchise in Kolkata, Kolkata:
Tablets

Capsules

Injectables

Syrups

Dry Syrups

Sachets

Cream

Gel

Ointment
Our medicine formulations are highly safe and effective. We use high-grade ingredients only for medicine production. This is the USP of our company. So you can rely on our product quality. We will never disappoint you with the quality.
Contact Details
Company Name – Fortune Labs
Contact Number – +91 8900 00096
Email Address – fortunelabs9@gmail.com; mynk2396@gmail.com
Registered Address – SCF – 258, 1st Floor, Sector – 16, Panchkula, Haryana, India