Pharma Franchise Company in Karnataka
Pharma Franchise Company in Karnataka – Karnataka is very famous as the 'Silicon Valley of India'. Apart from this, the state has a huge hub of IT Industry as well as of Pharma Industry. It is also known for its huge market for various small businesses, and its vast exports. At Fortune Labs, there's a huge possibility in Karnataka for a growing Pharma Franchise Company in Karnataka. It's a huge opportunity for various Pharma distributors & dealers of Bagalkot, Ballari, Chikballapur, Chikkamagaluru, Bidar, Chamarajanagar, Chitradurga, Dharwad, etc.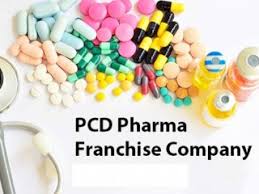 Additionally, it will assist you all to take part in this profitable business. Fortune Labs is a Pharma Franchise Company in Karnataka and has achieved notable progress in the last few years. We are a Pharma Franchise Firm that is standing on the foundation of reliability & authenticity. All of our manufacturing plants are certified by DCGI & ISO. Apart from this, all of our processes conform to the recommendation of the GMP & WHO.
Therefore, all of our product ranges consist of medicines with accurate composition & great quality. You should join our Pharma Franchise Company in Karnataka to get a better chance to walk towards a brighter future. To get any sort of assistance from our side or if you need any solution to any query, free come and contact us. You all can come and contact us anytime by calling on +91 86900 00096 or reaching us by sending a mail at fortunelabs9@gmail.com.

Healthcare Problems Can Be Conquered by Pharma Franchise Company in Karnataka
In Karnataka, a lot of people face various types of health-related challenges every day. Therefore, the state government of Karnataka is moving forward to serve quality Pharma Products & Services to all Karnataka citizens. The government is majorly providing these products & services to the population of rural area. By serving free diagnostics, medicines, and other important tests which the govt. is constantly improving the healthcare sector. There's an absence of Pharma Facilities to conduct modern operations referred to orthopedic, pediatric, neurology, urology, cardiology & cancer.
To modify the healthcare structure, the government of Karnataka is measuring a lot of revolutionary steps. The possibility of diabetes in urban locations of Karnataka is up to nearly 12.2 percent. In rural areas of Karnataka, this percent is nearly 5.7 percent. All these factors are leading us to fulfill the great and increasing demand for top-quality medicines in Karnataka. That's why; with our Pharma Franchise Business in the Indian state of Karnataka, we are serving the best healthcare facilities. In reality, 16 percent of all the adult citizens of Karnataka are suffering from cardiovascular diseases & diseases.
The Effect of the Best Pharma Franchise Company in Karnataka
These days, when Pharma Products are the prime need for all, we are providing top-quality medicines at economical prices. Therefore, our Pharma Franchise Company in Karnataka is a colonizer to provide its customers with all types of Pharma Supplies. We are serving all of our products at various places such as nursing homes, hospitals, and dispensaries, etc. Apart from this, a lot of doctors & Pharma Professionals are recommending our Pharma Drugs across the state of Karnataka. That's why; we are ensuring that our best Pharma Franchise Company in Karnataka is of great influence. The Pharma Industry of Karnataka is greatly growing these days.
The recorded no. of all shortened New Medication Applications collected by Karnataka from the USFDA was 300+.

Presently, our Pharma Industry is providing 80 percent of all anti-viral medicines that are distributed across the world.

Additionally, this Pharma Industry never goes out of scientists & Pharma experts in Karnataka.
Characteristics of Our Pharma Franchise Company in Karnataka
A lot of firms are offering great Pharma Franchise Services. However; Fortune Labs is a huge name in the field of Pharmaceuticals. At Fortune Labs, we are building ourselves up as a solid & expert Pharmaceutical Company. Our firm possesses a Comprehensive analysis of Pharma Items. Apart from this, people have acknowledged on various stages to serve you the best quality medications in Karnataka. The citizens of Karnataka are profoundly valuing our firm and our work due to following reasons:
Fortune Labs is approved by ISO certificates and has its own Schedule M manufacturing units.

There are thousands of Pharma Professionals and are recommending our Pharma Products across the market of Karnataka.

Also, more than 250 Pharma Professionals have joined our Pharma Marketing Services across Karnataka.

In addition to this, the medicines we are processing are approved by DCGI.

Apart from this, we are manufacturing all the products as per global standards.

Through Fortune Labs, we are offering more than 300 Pharmaceutical Medicines to all our partners.

In addition to this, we hold magnificent goodwill that is making us a trustable & reliable brand in Karnataka.
Most Searched Keywords
Pharma PCD Franchise Companies in Karnataka
PCD Pharma Franchise in Karnataka
PCD Franchise Companies in Karnataka
Pharma PCD Companies in Karnataka
Contact Details
Company Name – Fortune Labs
Contact Number – +91 86900 00096
Email Address – fortunelabs9@gmail.com
Registered Address – SCF – 258, 1st Floor, Sector – 16, Panchkula, Haryana, India