Pharma Franchise Company in Bangalore
Pharma Franchise Company In Bangalore – Bangalore has been an attractive place for several Pharmaceutical companies offering franchise opportunities in India. There are several recognized Pharma companies here in Bangalore working for the franchise expansion. Among all the names, Fortune Labs is here for delivering the best Pharma franchise services. We are the leading Pharma Franchise Company in Bangalore that is promoting the best quality range of Pharma medicines all across. So, get in touch with Fortune Labs now in Bangalore to explore and contribute to the expansion of the pharmaceutical industry.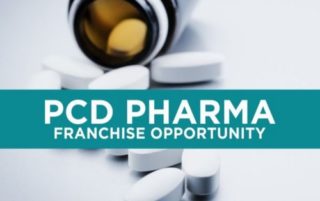 Fortune Labs has created a brand for them by delivering the best Pharma range in all the parts of India. Also, Fortune Labs is growing its business all across Bangalore under the Franchise Opportunities. All our Pharma Franchise practices are trustworthy and thus, connecting with Fortune Labs will help you in availing the best chances from the market. We are looking for enthusiastic Pharma professionals to become our members for Pharma Franchise in Bangalore. Call us now on 9875988030 or write to us at gm.fortunelabs@gmail.com.
Benefits of Choosing Fortune Labs as the Pharma Franchise Company in Bangalore
Fortune Labs ensures to reach out to the maximum people in Bangalore with its quality wide range of Pharma products. Moreover, we are here with all our genuine franchise business support. Here are the advantages of choosing Fortune Labs for franchise association –
Firstly, Fortune Labs has a wide range of Pharma products.
Secondly, our manufacturing unit is at excise free zone and so, we offer our Pharma range at a lower price without adding extra taxes.
Fortune Labs will give you the monthly promotional schemes and marketing strategies for a stronger hold in the Pharma market.
Fortune Labs is an ISO, GMP, and WHO certified Pharma Company in Bangalore.
You will be getting a promotional kit that includes MR Bags, visiting cards, visual aid, free product samples, reminder cards, LBL, writing pads, etc. This will help you in surviving the tough competition of the Pharma industry in Bangalore.
Also, we are here to provide you the best monopoly rights for the distribution of Pharma medicines and products in Bangalore.
Why PCD Pharma Franchise Business in Bangalore?
PCD stands for Propaganda Cum distribution which is a successful business deal to earn profits. Well, if you are confused about the Pharma company to get affordable franchise services, connect with Fortune Labs now. The Medical Pharma industry has a stronghold across Indian cities and opting for a franchise business can give you several benefits. So, here are the reasons why you must go for Pharma Franchise business with the Top Companies –
Gives you fewer investment plans for Pharma Franchise
As you spend less on manufacturing, staffing, and other business segments, thus there are more chances of getting higher profits
You get to work with the Best Pharma professionals in Bangalore. Thus, proper guidance is offered to our associates to grow in the market as the franchise holder.
Chance of growing positively with all the franchise guidance
Also, you will get more returns from the market on low investments as well
You get monopoly rights and thus, you can be your own boss in a particular location
The Top PCD Pharma Company in Bangalore | Fortune Labs
Join Fortune Labs if you are willing for the PCD Pharma Franchise Business in Bangalore. You can contact Fortune Labs for the long run business in the market and become the franchise holder for the pharma range we deliver in Bangalore. You can contact Fortune Labs for independent franchise opportunities in the pharmaceutical industry in Bangalore. Fortune Labs is considered to be the best in the Pharma market because –
Quality Packaging of Pharma Medicines
Timely Delivery in all the parts
High-end quality of the products
Incentives and Bonuses on meeting the annual targets
Keeping the growth in demand for the Pharma Products in the market, our company, Fortune Labs is here offering the best in the market. We are known for all the top Pharma Franchise services in Bangalore.
Contact Details
Name – Fortune Labs
Address – S.C.F 258, 1st Floor, Sec-16 Panchkula
Phone No. – 9875988030