Critical Care Franchise Company
Critical Care Franchise Company – When we talk about the top pharma products manufacturers, then Fortune Labs is the first name that comes to our minds. Fortune Labs is the leading exporter of pharma products and is now offering a Critical Care Franchise Company. To know more about the services you can explore more about the company in the below article.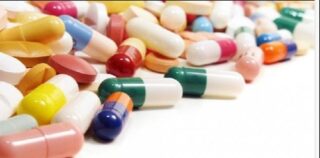 If you are looking forward to starting your own pharma company then, a Critical care franchise company is a good option for you as the demand for critical care products is high in India. Fortune labs are giving franchise opportunities for Critical care products. To get in touch or to know more about these services call us at +91 86900 00096 or drop us a mail at fortunelabs9@gmail.com; mynk2396@gmail.com.

Demand for Critical Care products | Fortune Labs
The demand for critical care products is drastically increasing. And there are many reasons for this growing demand. One of the major reasons is the expansion of the healthcare system in India. People have really become very much aware and also in almost every corner of the country people are coming up with the best pharma solutions and the demand for critical care products is increasing. We can also see that doctors working in critical care units are now associating with clinics which again rises the demand for critical care products. So if you are planning to open a pharma company, you can invest in a Critical Care franchise company. Fortune Labs is offering a wide range of critical care products as well as pharma franchise opportunities. So, without any second thought get in touch with Fortune Labs today.
Benefits of choosing Fortune Labs for Critical Care products franchise
Fortune Labs is a successful and very promising pharma company. The company is delivering high quality pharma products. Also, before delivering the pharma products to the clients or associates, we make sure to take these products to the quality check system. Fortune labs assure the best pharma quality. All the products are made under the norms of ISO, WHO, and GMP. Our brand works on the three most basic terms that are quality, quantity, and effectiveness.
One can be very safe and confident while investing in our company. Our company is the safest pharma company you can invest in. We are introducing the best range of critical care products and many other pharma categories. The company believes in delivering products that meet the expectations of the market perfectly. Our company is offering many other important pharma services such as :
First, the company is verified and registered by ISO, WHO, and GMP.
Second, Fortune Labs is providing many promotional and marketing activities that will help in the spread of the network.
Third, our investment rate is also very low which means you can invest in the company with a very minimal investment rate.
Fortune Labs has offered various pharma benefits to its associates as well.
In addition, the company gives you enough freedom so that you can work under no pressure from the company itself.
Critical Care product range by Fortune Labs
Fortune Labs is known for its top quality pharma products. Here at Fortune Labs, we offer a great range of pharma products and with different categories. All the products manufactured by Fortune labs are made sure to be verified by ISO, WHO, and GMP. Other than critical care we have many other product categories that are manufactured at Fortune Labs. Here is the list of products manufactured at Fortune Labs :
Antibiotics medicines
Ortho medicinal range
Gastro and PPI range
Antihistaminic medicines
Cough and cold medicines
Pediatric medicines
Gynae product range
Ayurvedic medicines
Injectables
Dental products range
Eye drops
ENT medicine
Derma product range
Cardiac product range
Diabetic medicinal range
Multi vitamins medicine
Soft gel medicines.
What makes Fortune Labs the best pharma company?
Fortune Labs is hands down the best pharma company in India and is focused on manufacturing the best range of pharma products. For the best range of pharma products, Fortune Labs is ranked in the first position in terms of pharma products. Our company is a registered and verified pharma company by ISO, WHO, and GMP. We are the fastest growing pharma company. Our hardworking staff is specialized in the manufacturing of the best pharma products. The outstanding performance of the company is what it is known for. We have a wide range of pharma products and because of that, we are our clients' top preference. In addition, if you have made up your mind to invest in the pharma industry, then this is the right pharma company for you. Invest in Fortune Labs today and enjoy the best pharma benefits.
Reach out to us at | Fortune Labs