Pharma Franchise Company in Uttar Pradesh
Pharma Franchise Company in Uttar Pradesh – Fortune Labs is a leading Pharma Franchise Company in Uttar Pradesh. In Fortune Labs, we are dealing in the Pharma Franchise Services to broaden our presence in other Indian states. Furthermore, we are also offering an extensive range of Pharmaceutical Products and Promotions tools to all of our partners. We offer the Pharma Franchise Services in Uttar Pradesh and invite all Pharma suppliers from UP to join us.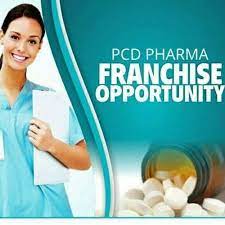 Through Fortune Labs, we are serving the Pharma Franchise Opportunities that incorporate the ISO, & WHO Certified Medicines. We are offering all the products & services at genuine prices with no monthly target. Apart from this, we are also offering gifts and promotions tools to all our Franchise Partners. So, if you have a plan to get a Pharma Franchise Opportunity in Uttar Pradesh, then Fortune Labs is a great option for all of you. To become a Pharma Franchise Partner of Fortune Labs, contact us by calling on +91 86900 00096. You can also send us a mail at fortunelabs9@gmail.com.

Our Top Target Locations for Pharma Franchise in Uttar Pradesh
So, we are a leading Pharma Franchise Company in Uttar Pradesh. Various Pharma Distributors & suppliers have associated with us our Pharma Franchise Services. Now it is your turn to associate with the leading Pharma Franchise Company and get a successful push in the Pharma Industry. Since the state government of UP is trying to make UP a Pharma Hub, just like Gujarat, and Himachal Pradesh. The governments of these states are also expanding their support to the Pharma Companies.
They are doing it to satisfy the elevating demand for top-quality but affordable products. The state is also concerning to look at the specific concerns of the Pharma Industry. In addition to this, they are also preparing to elaborate the industry to improve the healthcare conditions. At Fortune Labs, we are serving our Pharma Franchise Partners in various districts of Uttar Pradesh. Here are some of the districts which we are covering in Uttar Pradesh –
Lucknow

Kanpur

Allahabad

Varanasi

Agra

Ghaziabad

Meerut

Jhansi

Mathura

Moradabad

Noida
Scope of Pharma Franchise Opportunities in Uttar Pradesh
Uttar Pradesh is an extremely populated state in India and has a population of approximately 231,521,022. It also has a Great Heritage of Grand Experience which we are getting from Uttar Pradesh. The healthcare sector of Uttar Pradesh is enhanced with the constant efforts of the state government. The government is doing it by starting various healthcare centers & hospitals in past few years. The state is sharing its boundaries with 6 other states and a country – Nepal.
A lot of people are visiting the especially to get better medical treatment and it's a great thing for UP. Uttar Pradesh has a bright future when it comes to housing Pharma Franchise Services. The income of various people is also rising and is developing in a better living standard. It is further improving the healthcare conditions of a lot of people. That's why; Pharma Franchise Business has a great scope & future in Uttar Pradesh.
More About The Opportunities Of Pharma Franchise Business In Uttar Pradesh
Fortune Labs is the best Pharma Franchise Company in Uttar Pradesh offering top-quality Pharma Products. In addition to this, we are offering all these products in a pocket-friendly way. We have the latest processing base which we are operating in guidance of WHO & GMP standards. So, all the products we are providing are of superior quality and have a huge demand in the Pharmaceutical Market. Below here are some of the facilities we are providing to all of our partners to establish a better understanding with them:
We are offering the marketing backup to our partners at the starting of their business.

We'll deal with all the competitive processes to lower the burden on your side.

You need not worry about the investments as well. The prime reason behind this is that we are signing a contract with a minimal investment amount.

We ensure you all offer the best Pharma Franchise Services in your location in UP.

We'll also serve you with the marketing backup to survive in this competition.
Why Choose Fortune Labs for PCD Pharma Franchise in Uttar Pradesh?
We are trusted by the people and therefore widely accepted by them due to our quality products at affordable prices. Fortune Labs is the best PCD Pharma Franchise in India which could help you in making the best career in this industry. We are known for working transparently and ethically. Want to know what makes Fortune Labs different from other Pharma Companies? Following reasons make us best in this domain look at these points you will surely like over service to the clients:
We are offering the best Pharma Franchise Plans.

All the products that we are offering are certified by WHO and GMP.

In addition to this, we are offering the products in attractive & strong packaging materials.

Furthermore, we are serving all the products at genuine prices.

Moreover, we have a great & huge infrastructure.
Most Searched Keywords
UP based Pharma Franchise Companies
PCD Pharma Franchise in Uttar Pradesh
PCD Franchise Companies in Uttar Pradesh
Pharma Franchise Firm in Uttar Pradesh
Contact Details
Company Name – Fortune Labs
Contact Number – +91 86900 00096
Email Address – fortunelabs9@gmail.com
Registered Address – SCF – 258, 1st Floor, Sector – 16, Panchkula, Haryana, India