Pharma Franchise Company in Madhya Pradesh
Pharma Franchise Company in Madhya Pradesh – If you live in Madhya Pradesh and looking for the top Pharma Franchise Company in Madhya Pradesh, you are reading the correct article. The Indian state of Madhya Pradesh has announced the best growth of the Healthcare Industry in India in past few years. Additionally, the state government has improved the infrastructure and is executing numerous healthcare schemes. But MP shows poor performance when we talk about doctors & healthcare experts for conducting surgeries. In the coming years, the supreme Pharma Company like Fortune Labs is evolving the healthcare industry by bringing quality Pharma Products.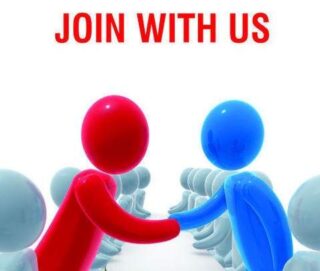 Many big players in the market are also investing in the Pharma Franchise in MP to satisfy the increasing demand for Pharmaceutical Products. Fortune Labs is the best Pharma Franchise Company in Madhya Pradesh which is providing the best Pharma products & services. Also, the company has an infrastructure with a state-of-the-art processing base and a team of 500+ workforce for smooth production. Additionally, our firm is also providing the best PCD Pharma Franchise Opportunities across the nation. And now, it is time for our firm to inaugurate the PCD Pharma Franchise Services in Madhya Pradesh as well.
At Fortune Labs, we are also offering pocket-friendly business deals to our Pharma Franchise Partners across the state. To gain eminent work experience, you should invest in our firm and experience great business exposure in Pharma Industry. Furthermore, the products we are delivering are in high demand due to their quality, purity, efficiency, and safety. To gain more information regarding our PCD Pharma Franchise Services, give us a call at +91 98759 88030. You can also send us a mail at sales.fortunelabs@gmail.com or gm.fortunelabs@gmail.com.

Top Pharma Franchise Company in Madhya Pradesh | Fortune Labs
Fortune Labs is the best Pharma Franchise Company in Madhya Pradesh. It is using modern technology & tools to prepare Pharmaceutical Products. Our Pharma Compositions include Itraconazole, Omeprazole, Acebrophylline, Amoxycillin, Orlistat, Moxifloxacin, etc. Furthermore, we are focusing to preserve the quality of the products we are offering. Thus, we test all the formulations under the guidance of experienced experts. Also, our firm is linked with many reputed names in the Pharmaceutical Industry. In section, we have listed some of the features of the top Pharma Franchise Company in Madhya Pradesh:
Product Quality– We are following the measure of both quality control & quality assurance. All of our products are cross-checked regularly by the quality control experts in our firm. Also, the products go through various tests to verify their purity & safety.
Sophisticated Packaging– The product packaging is done excellently at Fortune Labs. We are using the Air-tight & Leakage-Proof packaging substance to avoid all types of contamination & spoilage.
Updated List of Products– All the products are being upgraded by our team of Research & Development according to the changing patterns of the market. In addition to this, Fortune Labs improves the list of products at regular intervals.
Great Exposure– Being an ISO-certified Pharma Franchise Company in Madhya Pradesh; we are providing an excellent return on investments to our Franchise Partners. You will be able to earn a great profit by owning our Pharma Franchise Services in Madhya Pradesh.
More, we are providing the topmost quality products. Also, we work very hard at all times to fulfill the promises we had committed. So, there is no need for you to worry about your business's future, we will be there to help you out at each & every step.
The Scope of Pharma Franchise Industry in Madhya Pradesh | Fortune Labs
Pharma Franchise Business is such a profession that makes you financially independent. There are a lot of people who have excellent knowledge about the Pharma Industry. But they don't know how to initiate a Pharma Business which makes it hard to start it. If they'll try to start a Pharma Business on their own, it will consume a lot of money, time, & patience. Fortune Labs is a big name in the Pharma Industry that is providing the best Pharma Franchise Services in Madhya Pradesh.
Additionally, the company is also manufacturing & providing a wide range of Syrups, Injectables, Tablets, Capsules, Ointments, etc. The range of Pharma Products is also providing the cure for various diseases & infections. Also, we are inviting numerous Pharma Experts from across the nation to become our Pharma Franchise Partners for our Pharmaceutical Products in their respective regions. Below mentioned points about how it's a good business plan:-
If you have a long contact list, it will finally have decreased workload.
You will become your boss and will be able to work with your wishes.
The required investment is very low if we compare it to a startup business.
You will get support & assistance from the best Pharmacy Franchise Company.
You'll recieve many benefits across the year which is usually not given in a usual 9 hours job.
You will get a self-employment opportunity that will give you independence.
It has low expenditure as you need not pay the cost of manufacturing, supplying & trading.
You will be able to save more through the expenditure cut incurred on administration, set up, and marketing costs.
Best PCD Pharma Franchise Company in Madhya Pradesh – Fortune Labs
Fortune Labs is the most reputed Pharma Franchise Company in Madhya Pradesh which is guided by Mr. Sandeep Khajuria & Mr. Rohit Sharma. Presently, we are inviting more professionals for Pharma Franchise Services in Madhya Pradesh to become our Franchise Partners and discover new heights. In addition to this, we are also providing the best quality Pharmaceutical Formulations as we are manufacturing all the products under the supervision of our team of Corporate Quality. No one can beat our firm when talking about effectiveness, safety, purity, and quality.
We are manufacturing & supplying after inspecting the products under strict quality control measures.
All of our manufacturing plants are certified by GMP, WHO, FDI, DCGI, and FSSAI.
We have hired the best experts to process the Pharma Products.
Our firm is also known for social responsibilities like donating & supporting charities.
Also, we are providing proper training schedules to perceive the need for growth in Pharma Industry.
A good check on environmental sustainability by using the new innovative formulation with no compromise on quality.
At Fortune Labs, we perform no test on animals.
Contact Details
Company Name – Fortune Labs
Contact Number – +91 98759 88030
Email Address – sales.fortunelabs@gmail.com; gm.fortunelabs@gmail.com
Registered Address – SCF – 258, 1st Floor, Sector – 16, Panchkula, Haryana, India, Pin – 134109